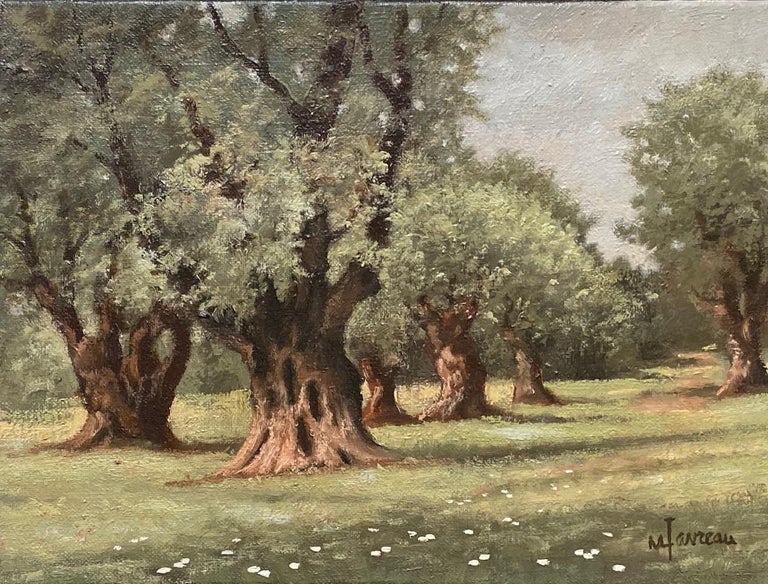 Most teachers over at the r/Teachers subreddit are terrified.
We're almost through September and I have just been told by WordPress that I have reached over 200 posts.
Which means that it has been more than half a year since I began to take this virus seriously.
It would have been the hope that others, those in charge of students and staff, would also feel the same way about the virus. And perhaps they feel as though going back in-person to school is a good idea.
Here in Texas, many of the smaller districts in more rural areas (as well as those in private education) have been doing in-person learning for a couple of weeks now. And as far as I can tell, the desire above all else is to continue to allow "normalcy" to go on as unabated as possible.
Sports, particularly football, seems a desperate wish here in Texas. Whether it is in regard to many children who spent their entire lives running headlong into each other in the hopes of getting a sports scholarship, or if it is the hope of gathering the community together shoulder to shoulder to make "Friday Night Lights" what it used to be, it seems as though little to no awareness has been given to just how unprecedented this time is.
Football provides ticket revenue, and this provides the budgets for many other sports. It is a literal house of cards falling apart, where it became easier and easier to make cuts in public education (and higher education) until schools were forced to do spaghetti dinners and bake sale fundraisers every weekend to make enough money for the school play or musical. Selling tickets is no different. Surely no one is fooled: the offensive and defensive lines on every single snap will be colliding face to face, breathing so heavily on each other it makes my stomach churn. And while professional sports has the budget to test and keep their kids safe, Texas high schools do not. How is this the solution to a pandemic?
Frivolous events in support of "school spirit" are still expected to be carried out. Pep rallies for volleyball games coming up in the fall season just lead to the sort of jaw drop you would expect. While it seems the time either to adapt to single artistic or sporting events has come, the parents want what they want.
Meanwhile a recent report by Health Affairs calculates that "between 42.0 and 51.4 percent of all school employees met the Centers for Disease Control and Prevention's definition for having increased risk or potentially having increased risk of severe COVID-19."
Take a look at any public space in Texas and the combinations of old baby boomer generations in retirement, the poorly implemented and expensive employer based healthcare, or in the fatty diets of our fast food industry, and this huge percentage that Health Affairs reports is not all that shocking.
And despite what many may think, it turns out that the network of school and its overlays on local communities is more labyrinthine than even the researchers thought:
Even when we subset to adults with multiple risk factors, we continued to find a high prevalence of school connections. Among adults with 2 or more risk factors, nearly 15 million either worked as school employees or lived in households with school employees or school-age children.
The pressing danger in reopening schools lies in the new networks yet to have COVID-19 swim through. Many people who work at jobs in industry and service have either taken appropriate precautions, or have quarantined those who are sick. Schools are a network that has not been tapped for many since the lockdowns in March. Reopening bodes ill not just for the students, but for those who are connected to them. It seems silly to imagine a quarantined high school student staying in their room for the entirety of their school year to prevent spreading it to other family members. The holidays are coming up, and some high school students live in multi-generational houses, where there is a much higher likelihood of exposure.
With all these disclaimers at our fingertips, it is doubly surprising to hear the anecdotal reports from teachers around the country that schools are not only not maintaining the standards as set out by the CDC, but in fact are finding loopholes in the guidelines to circumvent having to send students back home for distance learning. One example that seems to come up repeatedly is the "15 minute scandal." According to the CDC, high risk of exposure is 15 minutes together within six feet. As a result, many schools are taking full classrooms and having students leave the room and come back to sit in a different combination of desks every 14 minutes. 15 minutes already seemed like an arbitrary number, and the response from schools seems so absurd as well, that the several removes from logic and safety here are tailor made for a Kafkaesque satire.
Another irksome local phenomenon is the lack of tracking for coronavirus spread in schools in Texas. And since the Texas Education Agency sees little benefit in announcing the systemic failures of safety measures in schools, individual staff and teachers are relegated to self-reporting. And the responses have been just as varied as there are permutations of human beings. But most of it is startling.
Here is a response from r/Teachers on September 18th. These dismissals of health are out there, waiting for your perusal.
And unfortunately it seems like all the research done on our experience from the Spanish Flu, back in March when going into lockdown was in vogue, has not made much of a difference. Proactive closures versus reactive closures of schools, the lack of proper air circulation in many of our schools now falling apart. None of this was particularly inevitable. And yet none of it seems to irk some schools.
There is a sort of "business as usual" atmosphere in the United States. As the virus ramps up again, which it assuredly will, major school districts like Fort Worth ISD will be returning to in-person later this month.
Few schools have opted for a different system than what is at hand. Where there are many opportunities for "learning" to replace "education," the result has been haphazard. Top to bottom, there is a prevailing lack of understanding for what a school can bring, and how we can manage to do that without school itself. While there is little decent replacement for a good teacher in a classroom, surely a book contains just such a wealth of information? Surely the act of reading a book, either on an e-reader or a paperback, brings with it an increased skill in vocabulary and reading comprehension?
Yet rather than grab a book, many of my students grabbed a playstation controller instead.
I will never understand how bookshelves continue to disappear in school libraries in favor of 3D printers if we cannot even get students to commit to the concepts surrounding 3D printing in the first place. The use of books and reading is relatively cheap compared to the massive expenditures on PPE and hand sanitizer, yet still we press on…
Several teacher friends I know are in a state of panic. Each day they are forced into after school meetings in-person, after a school day in-person. Other teachers I know up north are in libraries for two hours in meetings. Many of these could be better spent on Zoom, or in an emailed presentation. As high school students are just as likely to pass the disease on as adults, not to mention that there is no guarantee that parents will be as ethical as the CDC simply "recommends" them to be, it will be much easier to spread the virus than it should be. Parents may have come to the conclusion that they do not particularly like their high school teenager in the months without school. Or, far more likely, if they are working multiple jobs in the gig economy, they may have no other choice. And teachers who are told to do a "hybrid" model of teaching means they must do twice the work at the same level of pay. They teach during the day and somehow must grade work in the evenings and on weekends. Of course, this is how it has always been, but when it is COVID-19 season, the stakes are high. Cortisol levels are high. And the amount of stress and reduced immune response levels cannot be good for a possible infection.
In charter schools, many of the activities that bring grant money to the school, like the NWEA MAP test (a test taken twice in the year to measure growth) continues on unabated, bringing an already tenuous school year grinding to a halt for a week, sometimes more. Loss of education was always the fear from teachers with these shady practices for more money, and now the combinatory problems of "schools-as-business" are layered into exponential problems that now risk the safety and well-being of others.
Meanwhile here I am, riding my bike through the forested Trinity Park and marveling at the green of the slopes along the river. I contemplated sitting at a bench and meditating, but thought better of it so I could get back and pick up a cake for my father's 60th birthday. Today I might read more of Jaron Lanier's You Are Not a Gadget, or maybe I will stoke my political fire with more of Bob Woodward's Rage. But always in my mind as I go throughout my day there is a certain degree of guilt I feel about not being in the trenches. It is very much the feeling of being rejected for the draft in some war, for not getting the chance to pitch in and help when I can. This guilt, which has shown up in school nightmares right around the time that the school year should have started for me, is a reminder that I have done nothing else but think about school and teaching for 8 years. The passion I feel for the job is not lost, and as a result my deepest concern continues to be the selfish one of my own demoralization.
What will education be like after coronavirus has swept through the country? I cannot imagine that major steps will be taken to improve the state of affairs. Presidents for decades have been giving it their college try, and each time the ideals and top-down decisions for education get splintered and fragmented. Companies gobble up the grants as a call for "new resources," resulting in history textbooks that are no better or worse than the previous textbooks. Curbing budgets will mean more students per class and a higher case load per teacher in an already crowded environment where excellence seems to be guaranteed from administrators and sweat gleams off the brows of teachers as a result. Nothing beats attention from an adult to a child, yet our schools swell in size, while our teachers retire or die off.
Most shocking to me is the desire to keep school the same "at all costs," when we should really be addressing the practice in the same way as what law enforcement in the United States is having to address as well. What exactly is school, what are its key benefits, and how do we turn students into learners, rather than money-making factories for a hemorrhaging budget? What are the robust things that work for kids, rather than the corners we can cut for efficiency? This seems to be the time more than ever to ask the big questions, and instead we seem to be nitpicking the small shit, on some conveyer belt straight into a furnace.